Multiple pipe penetration
of the Multi-T series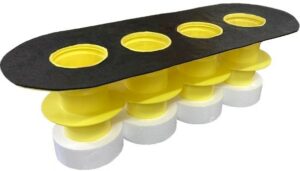 In addition to the two patented, universally usable pipe penetrations with bitumen flange for floor slab, wall and roof, diboFLEX offers a solution for multiple pipe penetrations. With the Multi-T type, i.e. a multiple pipe penetration that can be set in concrete with an integrated bitumen ring for water, electricity, gas and telecommunications, dieboFLEX offers the answer to space-saving penetration applications as well as to the demand for long-term tightness, acceleration of the assembly process and the shortage of skilled workers.
The diboFLEX Multi-T series is designed as a serially welded pipe sleeve with bitumen flanges connected over the entire surface for direct welding to the bitumen sheets.
The system can be used universally for all media in floor slabs, walls and roofs. Commercially available RDS sealing inserts can be integrated.
A module consists of 2, 3, 4 or 5 pieces Material-integrally connected pipe penetrations (DN100/DN150) with full-surface bitumen sealing flange, adhesive flange, stabilization lamella (=wall collar) and "spacer" (placeholder when concreted in for later connection pipes). Lengths of 250 or 300 mm are available.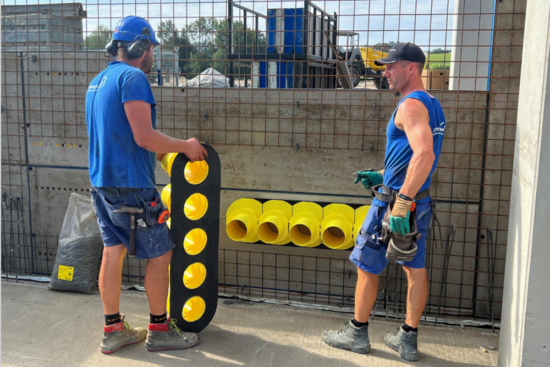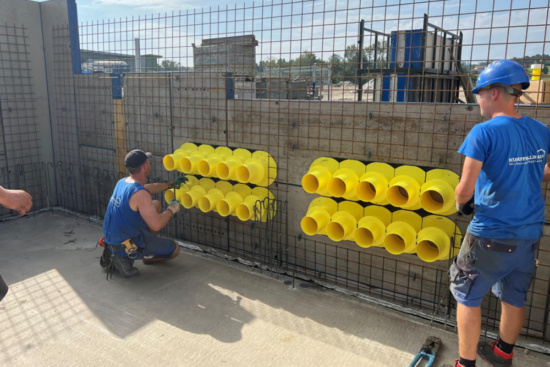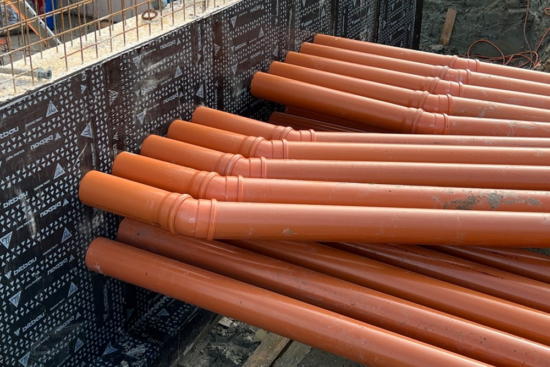 For questions please contact us at: office@nulldiboflex.com